Personalised coaching to turn your Cake Passioninto aSuccessful & Profitable Career
CAKE SOCIAL MEDIA MENTORSHIP
Learn how to build a Brand with Social Media

Grow your social media following & build a loyal fanbase

Fill your calendar with bookings by attracting your IDEAL clients
Need help with any other cake or business related issues? This is just thing!

Ask Amanda and get insider strategies on business, social media, caking & teaching etc.
Cake SOCIAL MEDIA Mentorship
What if you could effectively use the power of social media to grow your client base and drastically increase your cake orders, minus the struggle?
If you want to find out more, then Watch the Video Below…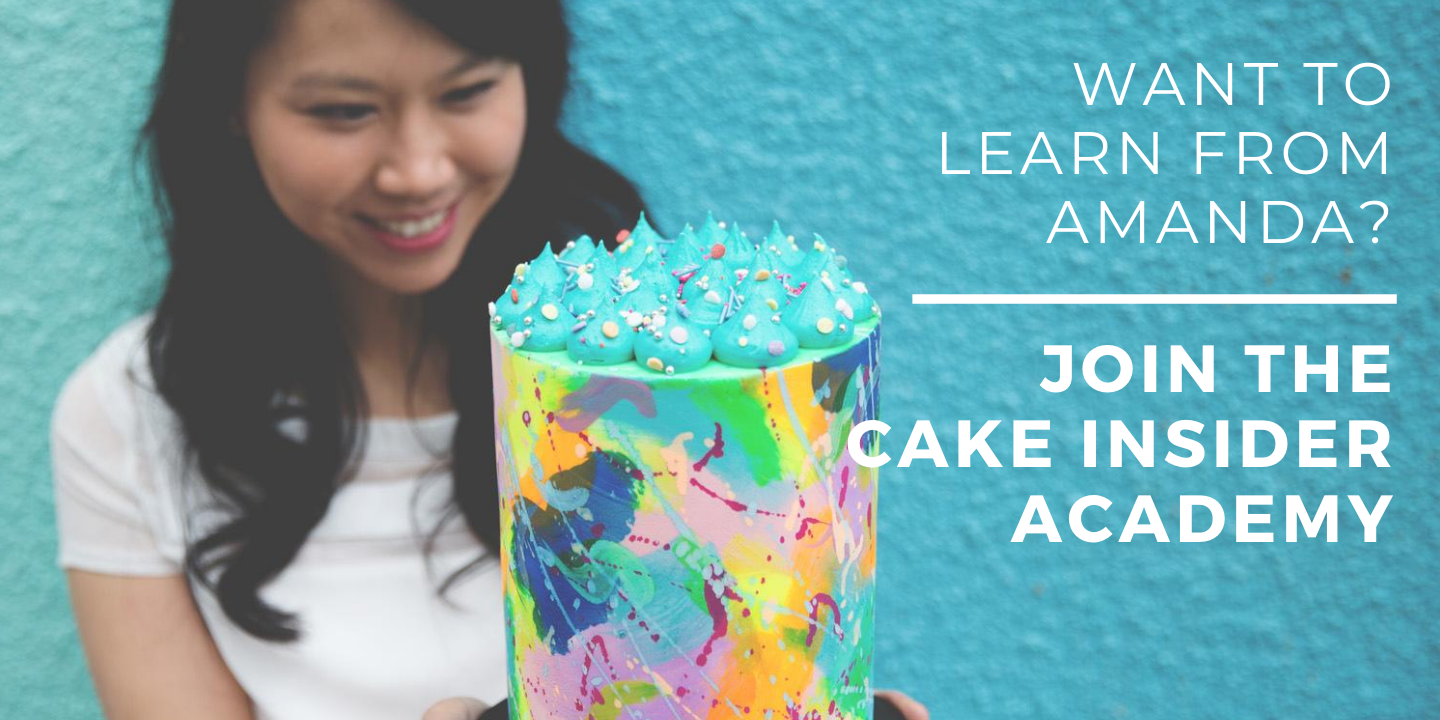 Are you currently a cake business owner? Would you like to grow your profits by attracting more clients via social media? Perhaps you're doing the work and continually posting on Instagram or Facebook, but it feels like your following is stagnant and not attracting new clients. If you can relate to any of these, then this is just the thing you need.
PROGRAM BENEFITS
Learn how to grow your social media following and attract more paying clients to your service/product
Receive private coaching on how to build a social media strategy that works for your business
2 month programme consisting of 3x 90 minute video calls with Amanda
At the end of 2 months, get a 30 minute follow up to ensure everything is followed through (5 hours total)
PROGRAM REQUIREMENTS
MUST be already running a business for more than 3 Months (for business owners)
Must be able to commit at least 5 hours per week in self-study and action plan to grow your business
USD1,500 for 5 hour consult
$1,500 (USD)
FULLY BOOKED (NOW CLOSED)
One-Off Private Consult (1 hour)
Are you struggling with a Cake Decorating or Business related issue and wished there was someone you speak to for help?
Whether it's to bounce-off new business ideas, or to "pick my brains" on anything cake or business related, I'll be there to offer you a guiding hand.
USD350 for 1 hour